Dear developer,
Average code is letting us down, and the stakes have never been higher: bits are replacing atoms, algorithms are replacing companies, and "infrastructure" is coming to mean cloud services, not roads and railways. Within the coming decades, algorithms could be driving our cars and defining our virtual worlds.
Yet while the impact of technology is increasing, we are suffering a crisis of quality. Over 50,000 new software developers enter the industry every year, but only a small fraction are on a path toward excellence. Few will produce lasting, high quality software.
At Bradfield we strive to close this gap by helping software developers become high impact engineers. By focusing on foundational computer science disciplines like computer architecture, networking, operating systems and databases, we prepare our graduates to produce high quality software in the short term and breakthrough technologies in the long term.
I hope you will join us.
Sincerely,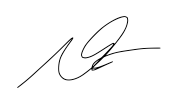 Oz Nova
President and lead instructor